Who needs a summer vacation? Paris, Rome, London, Bahamas, California, or even China - you just can't beat a Hudson Valley summer! Here are our 5 favorite things to do in the Hudson Valley this summer:
1. Visit Hudson Valley Wineries
What's better than a cold glass of local wine on a hot summer afternoon? I can't think of anything either. Take it a step further and plan a Hudson Valley wine tour to visit a bunch of beautiful Hudson Valley wineries. A few of my favorites are Newburgh Waterfront. Don't forget to check out some of the amazing and unique Newburgh Waterfront restaurants like Torches and Billy Joe's.
3. Family Fun at the Dutchess County Fair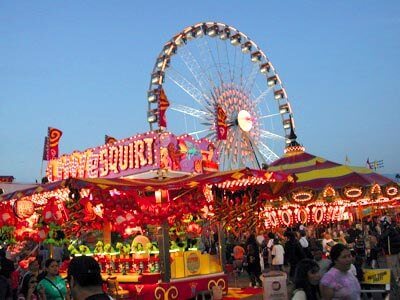 Have a family fun day at the Dutchess County Fair in Rhinebeck this year from August 19th - 24th 2014. Over 144 acres of finely manicured gardens and grass create the beautiful setting for thousands of farm animals, agricultural exhibits and horticultural displays. Take a look at the 2014 brochure
Woodbury Common Premium Outlets is perfect for shopping in the summer because it is an outdoor outlet. You get the enjoy the sunshine while taking advantage of amazing designer discounts!
Posted on Jun 24 2014
Share on Social Media