Everyone needs a chance to get away from their busy lives and do something relaxing that they enjoy! Visiting one of the beautiful and fantastic Hudson Valley wineries makes for a great chance to unwind and relax. Brotherhood Winery, located in Washingtonville, New York not only provides a great place to taste exquisite beverages but you can also tour the historical atmosphere. You can truly spend an entire day in this location with your friends, coworkers, family or significant other.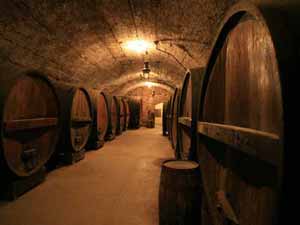 In 1837, a French man named Jean Jaques purchased the land in the Hudson Valley that is now Brotherhood Winery. He planted a vineyard in this location and two years later began the construction process to create underground wine cellars. These Hudson Valley Wineries. You can also host parties at Brotherhood Winery. This is the perfect location for a bridal shower, reunion or wedding. There are a number of locations at Brotherhood both inside and outside that will surely please you and your guests.
To learn more about the history of Brotherhood, you can purchase The Story of Brotherhood Winery, America's Oldest Winery by Robert Bedford here.
Posted on Sep 04 2014
Share on Social Media