Experimenting with new restaurants can be scary. It's usually either the best food you've ever had, or the worst! That's why we are going to share with you the Top 5 Manhattan Restaurants to Visit, and of course with the best car service in NYC. These places all have amazing reviews with chefs that guarantee a wonderful meal and overall dining experience.
1. Sushi Nakazawa
http://www.sushinakazawa.com/
23 Commerce Street
New York, NY. 10014
212-924-2212
Chef Daisuke Nakazawa has spent many years studying fish. He educated himself on high quality types of fish and the ingredients he uses. Jiro Ono, considered the best sushi chef in the world, is an apprentice at Sushi Nakazawa as well. This is definitely THE place to go if you love seafood. "Whether an Edomae novice or self-proclaimed sushi foodie, you will leave with the feeling of euphoria."
2. Carbone
http://carbonenewyork.com/
181 Thompson Street
New York, NY. 10012
212-254-3000
Carbone is known for their exceptional Italian-American food and top notch service. The owners Mario Carbone, Rich Torrisi and Jeff Zalaznick are driven and very passionate about what they do. "The restaurant pays homage to the essence of the great Italian-American restaurants of mid-20th century in New York, where delicious, exceptionally well-prepared food was served in settings that were simultaneously elegant, comfortable and unpretentious."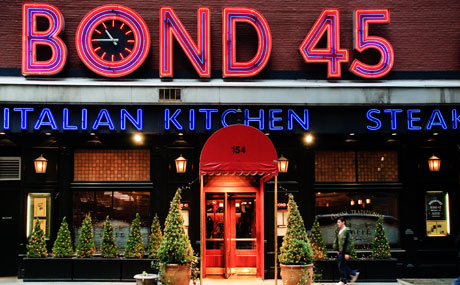 3. Bond 45
http://www.bond45.com/newyork/home
154 West 45th Street
New York, NY. 10036
212-869-4545
Location, location, location! Bon 45 is situated right in the heart of Times Square, close to Midtown hotels and the theater district. Chef Brando de Oliveira has over 20 years experience serving top kitchens in Europe. Bond 45 is known for their amazing pizza.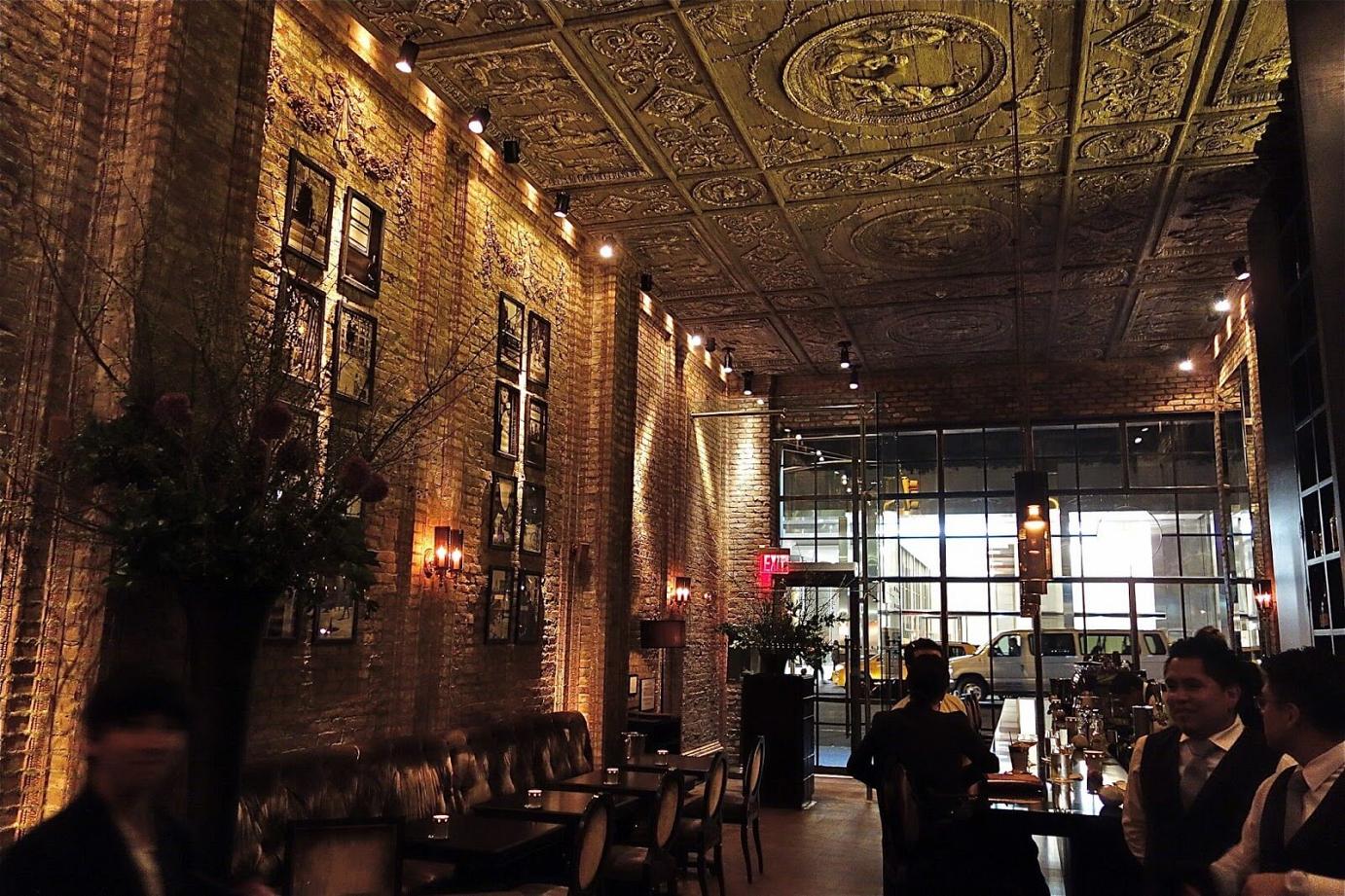 4. Betony
http://www.betony-nyc.com/
41 West 57th Street
New York, NY. 10019
212-465-2400
Betony is a modern American restaurant that features soaring ceilings, contemporary photos of New York City street scenes, a 35-seat bar and lounge and 85-seat dining room. The servers dress formally in black and white. Betony's chef, Bryce Shuman, puts a spin on ordinary food. For example, at the bar they serve you snacks like potato chips!
5. Uncle Boons
http://www.uncleboons.com/
7 Spring Street
New York, NY. 10012
646-370-6650
Uncle Boons is constantly receiving raving reviews from The New York Times, The New Yorker, and others. Chefs Ann Redding and Matt Danzer have carefully considered breaks with Thai tradition. The unique environment makes it feel like you're really in Thailand.
Since these excellent Manhattan restaurants all have amazing food, you should definitely make reservations in advance. All Transportation Network provides the best car service in NYC to complete your dining experience. We hope you enjoy all of these restaurants and would love to hear your favorites, leave us a comment below!