Corporate travel is often associated with expense accounts, and predetermined flight tickets coordinated by those usually the lower level ranks in your company like administrative assistants. That in turn can mean a lot of financial decisions of your company are being made by those who don't necessarily have the big picture in mind. While one trip many not be big issue, a year's worth of business travel can become a hefty expense line your company operations very quickly. This is why it is important to have corporate travel managed effectively by a given resource or service rather than being a willy-nilly scheduling affair.
As a travel manager you know that when it comes to ground transportation for corporate travel, rental cars and leased vehicles can quickly add up charges if not utilized correctly. On one hand, your business may not want to bear the cost of a full fleet and all of its maintenance. So renting cars as needed can make more sense. However, schedule wrong or choose the high cost option (renting per day), rental cars can eliminate savings very quickly, especially with some basic vehicle rentals hitting close to $150 a day or more!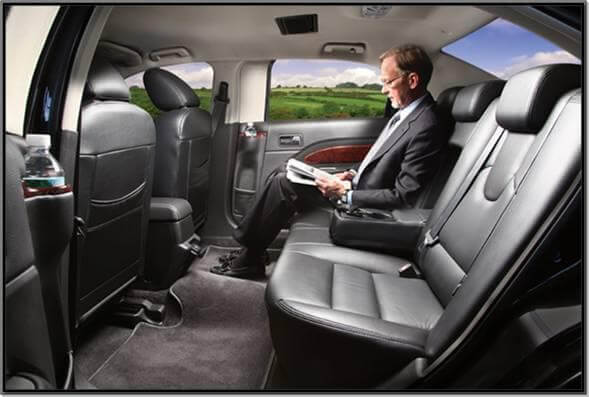 On the other hand, your business could utilize a dedicated corporate limousine service which provides business management for airport transfers, on the road meetings, and client and guest transportation, with a dedicated driver and service. The difference is multiple. First, the service contract can be tailored to exactly what your company needs for corporate travel, versus trying to fit your needs into the cookie cutter box of generic rentals. Second, the service can also be tailored to only pay when needed, versus paying for blocks of time when transportation may not be necessary at all. Third, the service is dedicated to you, versus potentially being upended by car availability supply being eaten up by another rental car customer. This can happen quickly where rental agencies serve other large clients that have seasonal or instant needs to move lots of people on short notice.
Your corporate travel needs don't need to be flung to the wind anymore at whatever cost they may catch. With a dedicated global limousine service, your executive travelers can enjoy quality, stress free travel, and your accounting books can enjoy the savings that can be redirected to more important priorities in your company. When examined against current practices, many companies find the idea makes common sense very quickly. Just fill out the form to the right to find out more information and how we can make your corporate travel far more effective and efficient.
Posted on Mar 20 2014
Share on Social Media