With our headquarters located just 5 minutes away, you can depend on us to provide superior Stewart Airport limo service and transportation. We have been providing the best Stewart Airport limo service and transportation to the Newburgh Waterfront since 1988!
We recently celebrated our 30th year in business. With 30 years of experience under our belt, we know what it takes to provide the absolute best Hudson Valley limo service. Our knowledgeable and professional chauffeurs are extremely familiar with Stewart Airport and the entire Hudson Valley.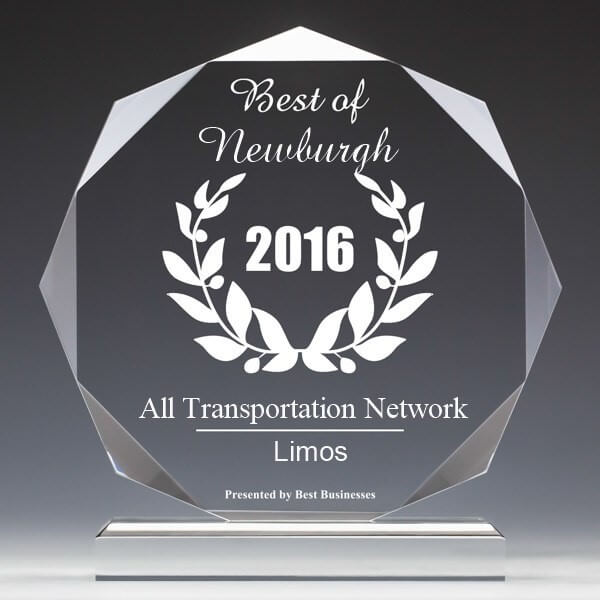 All Transportation Network Received The 2016 Best of Newburgh Award for Limo Services!
We were recently awarded Best of Newburgh for our airport transportation services. It brings us great pride to work in such a vibrant community.
"Each year, the Newburgh Award Program identifies companies that believe have achieved exceptional marketing success in their local community and business category. These are local companies that enhance the positive image of small business through service to their customers and our community. These exceptional companies help make the Newburgh area a great place to live, work and play."
We would love the opportunity to provide excellent service for you, and show you the All Transportation Network "Better Travel Experience." If you would like to receive a price quote or more information about our services, please fill out the form to the right.